The Ukulele Kids Club
We harness the power of music to improve the well-being of children and families around the world. Through ukuleles and the support of music therapy, we give the gift of music for life.
In 2010, after experiencing a personal family tragedy and life changing event, Corey embarked on a new journey with the direction of providing community service. He initiated and established the creation of a memorial fund in conjunction with the Make A Wish foundation in honor of his son Jared. At that time, Corey became a volunteer as a "Wish Granter," providing direct service and personal contact with "Wish Kids" and their families.
In 2012, Corey and his wife Edda relocated to Miami, FL, where he ventured into a new area of volunteer service at Nicklaus Children's Hospital and Joe DiMaggio Children's Hospital. At Joe DiMaggio, he was given the extraordinary opportunity to use his musicianship to aid in the palliative care and treatment of the children and their families. He was asked to join a team of doctors, psychologists, social workers and clergy to provide treatment through guitar playing. This resulted in lowering the rate of respiration and heart rate of patients monitored in intensive care units. He learned the power of music as a healing tool. Corey received the "President's Volunteer Service Award" with a letter of commendation from President Barack Obama in 2013 for his efforts at Nicklaus Children's Hospital.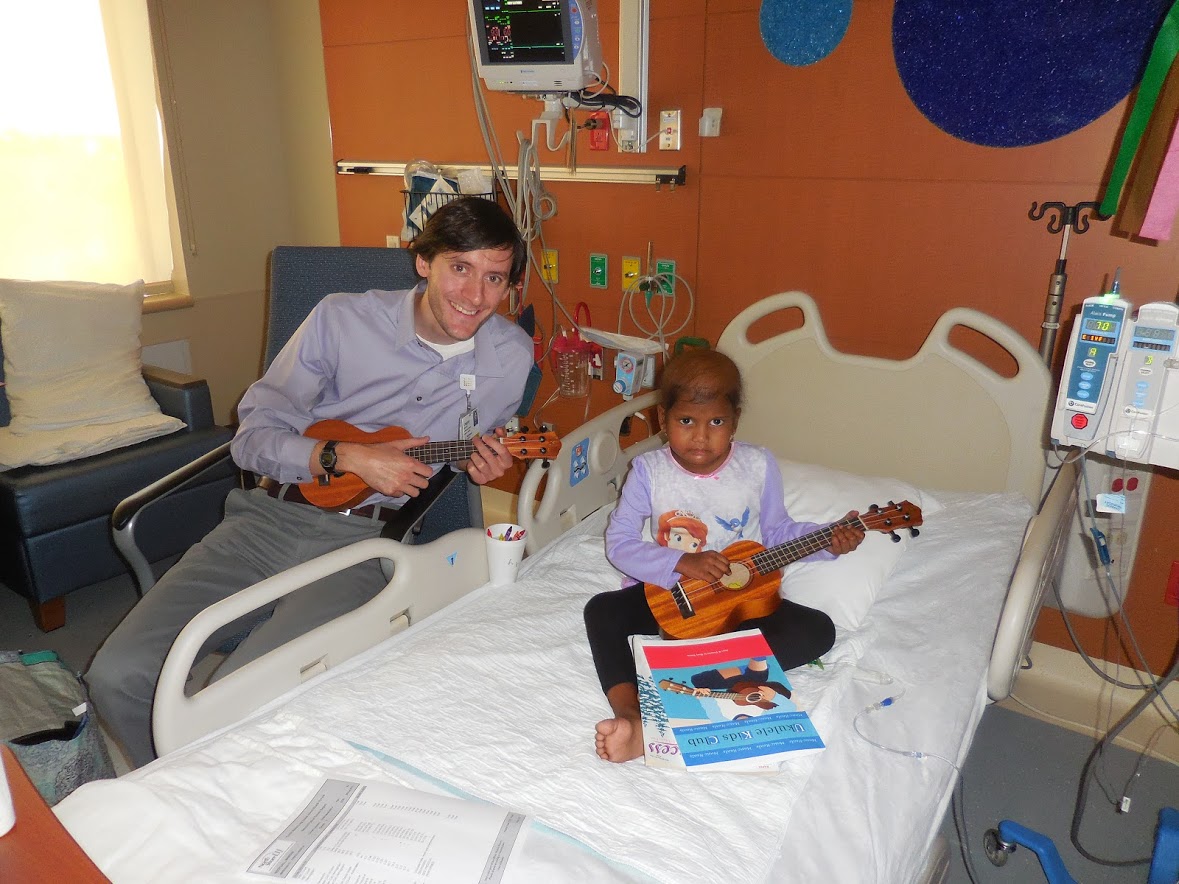 In January 2014, Corey and his wife Edda founded the Ukulele Kids Club, Inc. with the mission of donating ukuleles to children's hospital nationwide for music therapy program.
Over 160 hospitals now participate in the program and the list of hospitals wanting to join keeps growing. Luthiers for a Cause wants to help UKC reach its goal of gifting 10,000 ukuleles by the end of 2018. Every $40 contribution adds the therapeutic joy of music to a child's life.
You can help promote the healing power of music by making a tax deductible donation directly to The Ukulele Kids Club. Just click the button at the bottom of any page or the Donate now menu under The Cause to make a donation directly to The Ukulele Kids Club.
You can also visit their website at www.theukc.org.